Saturday came with many a present to buy. Between birthday parties and baby showers, I was spending. It was all I could do to not drive to a local TJ Maxx, knowing I could save a few dollars but I had just read
this
. With times as they are, it is hard to not look for ways to cut out a few dollars here and there but read below and reread. Unbelievable and fantastic that it puts more money back into your community to support local businesses than to save money at a big box or chain store. Kind of like double the flavor, double the fun, right?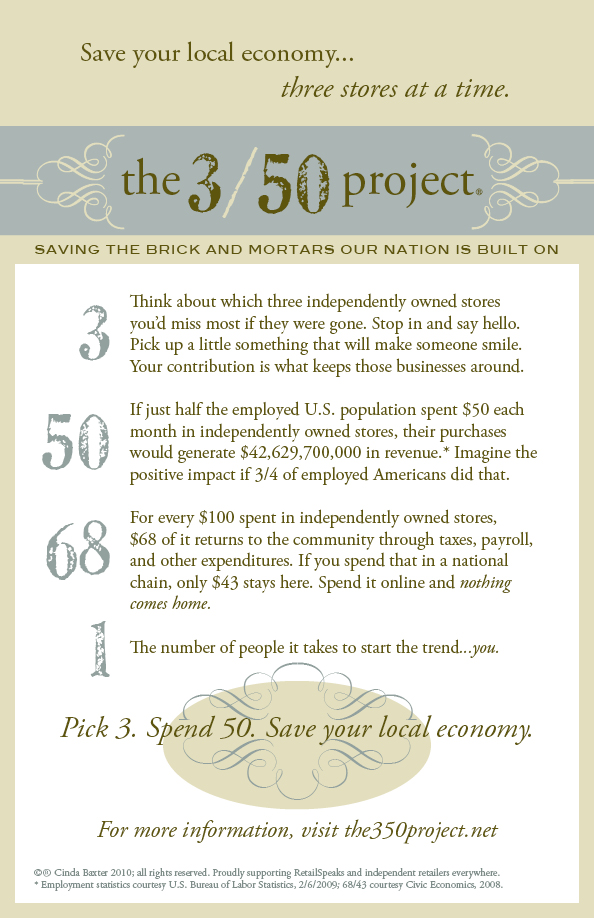 Thankfully, I found most of my gifts at a couple different local shops. I felt like I did a little good yesterday. And cozy, whimsy, locally owned shops just have a certain feel to them, don't you think? And think of all the good you'll be doing? Go check out
this website
and learn all about it.
~mavis